Top Things To Do In Goblin Valley State Park, Utah
Earlier this month, I checked off visiting another one of Utah's famous state parks. Goblin Valley is a small park, but it is packed with a unique charm while having that traditional "Southern Utah" feel. Here are some of the top things to do at Goblin Valley State Park!
For updates rules, regulations, and information, I would encourage you to check out Utah's state park website.
Explore the "goblins"
To put it simply, this is the main attraction. An absolute must do experience if you are in Goblin Valley in my opinion. After passing by the entrance station driving into the park, you will want to take a left and follow the road to Observation Point. This is the beginning of a choose your own adventure. Walking down from the parking lot, you are treated to an open landscape just waiting to be explored.  
Valley 1 is what you immediately see. I spent a fair amount of time here and walked directly east all the way until I couldn't anymore. I even ran across a group playing hide and seek amongst the rock formations. Heading this way, you actually get above Goblin's Lair which I will mention later.
Valley 2 has rock formations that are even closer together in a small pocket. I spent a fair amount of time flying my drone around this area as well.
Lastly, there is Valley 3. Now this valley is about a 2 mile hike from the parking lot following the Red Canyon Wash.  It is not a short distance but I would say it is worth it. There are less people around because it's farther, and the rock formations are the best in this area in my opinion.
No matter which direction you head or which valley you check out, you can't go wrong. The rock formations are super unique, and you will certainly have a great time! I spent my entire day exploring this area getting all sorts of pictures and photographs!
Disc golfing
Another great activity for the area is heading out to the course at the park and tossing some discs. I unfortunately didn't know they had a course and left my discs at home, but next time I am in the area I would totally check it out. For more information on the course itself, and a downloadable brochure, check out the state park site: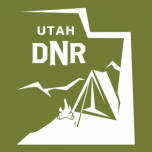 Spending a night in a yurt
Traditional camping in the area and around the park are an option for staying at Goblin Valley State Park. I personally did some car camping right outside the park during my trip.
However, if you are looking for a unique camping experience, Goblin Valley is one of the locations in Utah that has the option for staying in yurts.
For those wishing to stay in a higher level of comfort, consider one of the park's two yurts – modeled after traditional nomadic tent dwellings of Central Asia. Constructed in 2011, the yurts at Goblin Valley were the first of their kind in the Utah State Parks, and their popularity has since caught on elsewhere.
Utah's State Park Website
Spend some time staring up at the stars
I have recently become more enamored with stargazing. It is so peaceful to spend some time watching the beautiful night sky with no other sounds around you other than nature.
Goblin Valley's remote location makes the park an ideal location for this hobby due to the lack of light pollution. In fact, the park is formally certified as an International Dark Sky Park. If you love spending time staring up at the stars, or even the Milky Way, this is for you!
Hike to the Goblin's Lair
Lastly, it wouldn't be an outdoors blog without mentioning hiking. You definitely can get your fill of hiking in while exploring the goblins in each other valleys. If that doesn't scratch the itch enough for you, there are a handful of designated trails to explore as well.
Hiking to Goblin's Lair is probably the most popular hike. You follow the Carmel Canyon Loop in the beginning before turning off to the trail. There is a bit of scrambling required to reach the lair which is actually a slot canyon. This hike is listed at 1.5 miles one way and strenuous on Utah State Park's website.
Conclusion
Overall, Goblin Valley should be added to your bucket list if it isn't already. It is such a unique experience to be able to explore wherever you would like. Most parks require you to stay on trail or in designated areas. This one is just different. Not to mention that you are able to fly a drone with a permit and get some stunning shots. If you haven't already, check out my YouTube video of my trip to Goblin Valley State Park.